Gastroenterology and Internal Medicine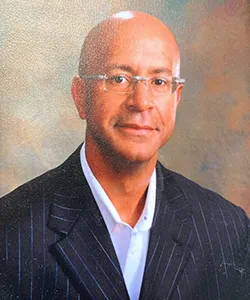 Daniel W Ball III, MD
Gastroenterologist In Houston, TX
Houston Digestive Diseases Consultants
Dr. Daniel is board certified in both Internal Medicine and Gastroenterology. He has been in private practice in the Houston area and has been serving as a Clinical Instructor at Baylor College of Medicine since 1993. Dr. Ball earned his undergraduate degree from Illinois Wesleyan University and his medical degree from Washington University School of Medicine.
He completed his residency and fellowship at Baylor College of Medicine.
Dr. Ball is a member of the American Gastroenterology Association, American College of Gastroenterology, and the American Society of Gastrointestinal Endoscopists.
As a specialist, his interest is in hepatology and chronic liver disease. As a concerned physician, he emphasizes patient education as a tool in understanding the prevention and treatment of gastro-intestinal disorders, thus focusing on individual patient care. "Keeping the line of patient-doctor communication open is imperative."
Employment
Houston Digestive Diseases Consultants
7737 Southwest Freeway, Suite 840
Houston, Texas 77074
06/1993 to Present
713-777-2555
Education
Medical School
Washington University School of Medicine
09/1983 to 06/1987
St. Louis, MO
Internship - Internal Medicine
Baylor College of Medicine
09/1987 to 06/1988
Houston, TX
Residency - Internal Medicine
Baylor College of Medicine
09/1988 to 06/1900
Houston, TX
Fellowship - Gastroenterology
Baylor College of Medicine
09/1990 to 06/1993
Houston, TX
Chief Medical Resident
Baylor College of Medicine
1990 to 1991
Licenses
Medical License, State of Texas
#H5690
Issued: 06/1993
Expires: 11/30/20--
Federal DEA License
#BB3504722
Issued: 07/09/2019
Expires: 7/31/20--