Gastroenterology and Internal Medicine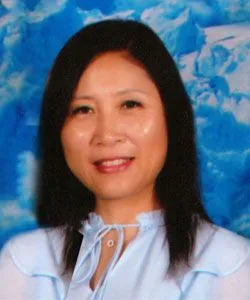 Kelly Yuelin Lowe, NP
Gastroenterologist In Houston, TX
Houston Digestive Disease Consultants
Kelly Yuelin is an ANCC certified adult gerontology acute care nurse practitioner. She has more than 10 years of experience assisting advanced gastroenterologists in many different procedures such as: upper endoscopy to treat bleeding ulcer or esophageal stricture that cause difficulty swallowing, colonoscopy with interventions to prevent colon cancers or remove advanced polyps, advanced ERCP procedures to treat common bile duct disease, and advance EUS procedures to treat cancer and pancreatic mass.
As an NP she works together with highly experienced gastroenterologists to screen for colon polyps, colon cancer, stomach cancer; and to treat: heart burn, acid reflux, IBS with diarrhea and constipation, viral Hepatitis, liver disease, and pancreatic disorder.
She was born in China and graduated from Shanghai University's engineering program. She came to the United States and discovered that she has a special interest in medicine. She obtained her BSN and MSN from UT Arlington to become an NP. She wants to help patients understand their medical conditions and proactively prevent disease, especially those who do not speak English as their first language. She speaks fluent Mandarin and Cantonese and finds fulfillment from providing the best possible medical care to each of her patients.